Customer Satisfaction Survey of Taxpayers at an All-Time High, Says IRS Commissioner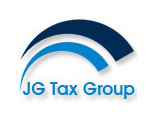 Deerfield Beach, FL (PRWEB) April 25, 2012
In his prepared remarks before the National Press Club on April 5, 2012, Commissioner of the Internal Revenue Service, Douglas H. Shulman, said that the IRS has had a sustained progress since 1998. [IRS News Release IR-2012-42]
Shulman stated that, I look back to what the IRS was like before the major reorganization took place in 1998 and where we are todaya sustained arc of progress that had a very different beginning.
But standing before you todayit is gratifying to see and share with you the meaningfuland I believe, lasting progress that has been made" said Shulman, in part.
Continuing, Shulman said that, Now, every year, the American Customer Satisfaction Index measures customer satisfaction across various industries and government agencies. While we have many measures of customer service at the IRS, this composite index is the main measure we use to track our overall performance.
In 1998, the IRS had hit rock bottom. It reached an all-time low with only 32 percent of respondents to the American Customer Satisfaction Index survey voicing satisfaction with how we were doing our job. But over time, the IRS pulled out of this downward spiral. Slowly, but surely, it regained taxpayer approval as the IRS improved its services, such as e-file, and began offering new ones through our Web site. All of this hard work paid off. The numbers tell the story. Shulman said.
The IRS Restructuring and Reform Act of 1998 [RRA 98] purpose was to restructure the IRS and to provide taxpayers with the tools they needed to legally combat IRS misconduct, and abuse of taxpayer rights, notes, Jeffrey Galante, of JG Tax Group.
Since its enactment in 1998, RRA 98 has had a positive impact on how Americans see the IRS, resulting in the highest Customer Satisfaction Survey in 2011.
According to Shulman, For 2011, the American Customer Satisfaction Index survey of taxpayers showed satisfaction with the tax filing experience reaching 73 on a scale of 100 among all individual tax filers. That is our highest score since we began participating in the survey in 1994.
Although the IRS originally complied with RRA 98 by cutting back on enforcement actions, the Agency has returned to very aggressive collection tactics. From fiscal year 2000 to 2011, the IRS collection enforcement actions have increased a whopping 1606% for levies, 262% for liens, and 949% for seizures, says Galante.
In her 2011 Annual Report to Congress, the National Taxpayer Advocate, Nina E. Olson, said that the most serious problem for the IRS is that the IRS is not adequately funded to serve taxpayers and collect taxes.
As a former IRS manager, it saddens me to say that the IRS may be repeating history by making the same mistakes it made in the early 1990s, which led to the massive reorganization of the IRS and passage of tax laws that were designed to protect taxpayers rights, observes Galante.
The IRS appears to be kicking taxpayers while theyre down during these severe economic times. The Agency is collecting tax money, wherever and whenever they can, regardless of a taxpayers financial hardship, observes Galante.
Heres a real life story about one family in which the IRS is preparing to seize their personal residenceleaving them out on the streethomeless, says Galante.
On behalf of Mr. & Mrs. David C. of Elko, Nevada, JG Tax Group has been trying to set up a payment plan with the IRS, but the IRS has said No [JG Tax Group Case #100318005]. The IRS wants to seize the taxpayers home to pay the tax debt. Mr. & Mrs. C. say that they are devastated and dont want to be homeless.
According to Jeffrey Galante, "JG Tax Group has been fighting very hard to stop the IRS from seizing the taxpayers home…filing an appeal to get an unbiased review of the case, and asking the Taxpayer Advocate to stop the impending home seizure to allow for an adequate review of the taxpayers financial and medical hardships. Mr. & Mrs. David C. are 69 and 65 years old, respectively. Mr. David C. is still working and cant retire because of his familys ongoing IRS and medical problems. The Cs daughter-in-law recently received a kidney transplant, and she and her family have all been living in the Cs home. In addition, Mrs. C. recently flew to Germany to help her elderly mother, because of medical issues"
While at the IRS in the early 1990s I saw similar cases. Frankly, I didnt like it then, and I still dont like it when the IRS proceeds with enforced collection actions, prior to giving adequate consideration to a taxpayers personal hardships, complains Galante.