Simmons Intellectual Property Attorney to Present at Sports Memorabilia Conference in Las Vegas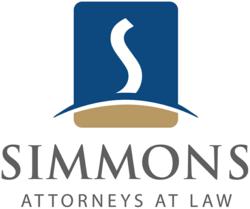 East Alton, IL (PRWEB) March 14, 2012
Intellectual property attorney Paul Lesko will co-host two legal seminars during the upcoming 2012 Industry Summit Collectibles Conference slated for March 18-21 in Las Vegas. His first panel discussion, Legal issues in the collectibles industry, will address collectible-based legal issues facing the sports memorabilia industry. The second panel is titled Legal issues for trading card retailers.
Lesko, and co-presenter Adam Larry, NHL Players Association Director of Licensing and Associate Counsel, will address legal issues facing brick and mortar stores, licensing and distributing, sports memorabilia lawsuits and other legal questions facing collectors. Each panel will conclude with a time for Q&A with attendees.
The Summit offers attendees valuable information and news about the collectibles industry. Im excited to be able to offer legal insights this year, along with Mr. Larry, said Lesko. Anyone who attends the legal panels is going to walk away with inside perspective on the law and how it affects retailers, distributors and collectors.
On March 20, Lesko will guest host Cardboard Connections Internet radio coverage of one of the conferences final events, called the Ultimate Case Break along with Host Doug Cataldo. This is a hobby exclusive promotion designed to engage card and collectible enthusiasts by highlighting more than 100 local card store owners as they open $ 15,000 worth of Panini America licensed products from all sports.
Lesko is the chair of the Intellectual Property Group at Simmons Browder Gianaris Angelides & Barnerd LLC. He is also a fanatic baseball and college basketball fan and an avid baseball card collector. During his free time, he writes a legal sports memorabilia column called Law of Cards for the online magazine, Cardboard Connection and makes regular appearances on the magazines weekly Internet radio show.
For up to the minute coverage of the Industry Summit and the live case break, follow Paul on Twitter @Paul_Lesko or tune into his coverage on the Cardboard Connection radio show.
About Simmons Browder Gianaris Angelides & Barnerd LLC:

The Simmons Firm is a leading national law firm in complex litigation and has represented thousands of clients on issues involving toxic exposure, intellectual property infringement and contingent fee business litigation. The firm is dedicated to its clients and has pledged over $ 15 million to cancer research. For more information, visit http://www.simmonsfirm.com.